To us at Koskinidis Packaging a display stand is not merely an advertising and merchandising tool. We like to think of it as a solution for our customer that has a direct impact on their company's product sales.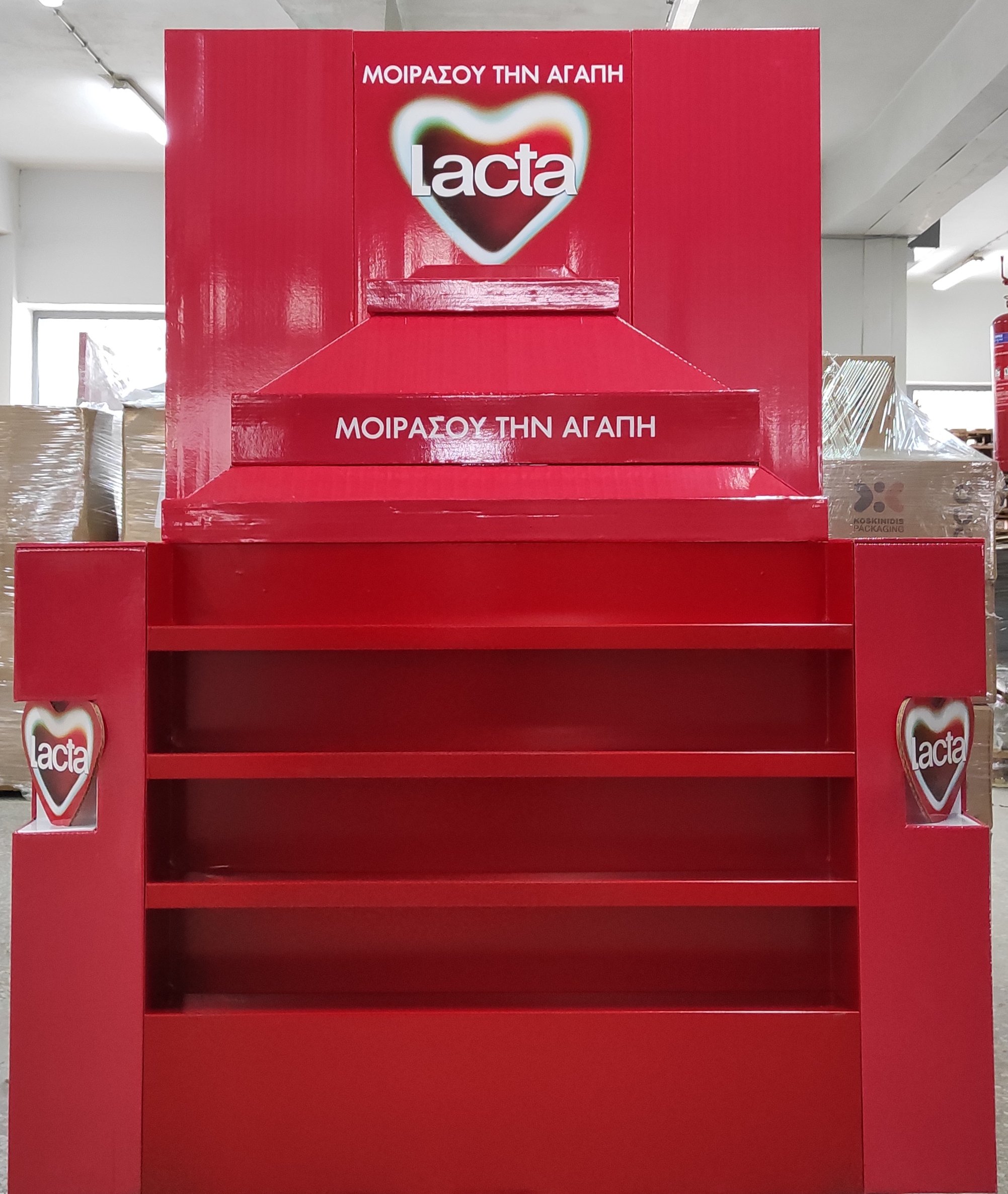 We are particularly proud of our latest work for Lacta, a beloved Greek chocolatey delight that has far surpassed the borders of our country. We designed three different display stands that aim directly at the heart of the consumer. They are instantly recognizable with their striking signature red color and can grab anyone's attention, while exiting their interest and desire to buy the product.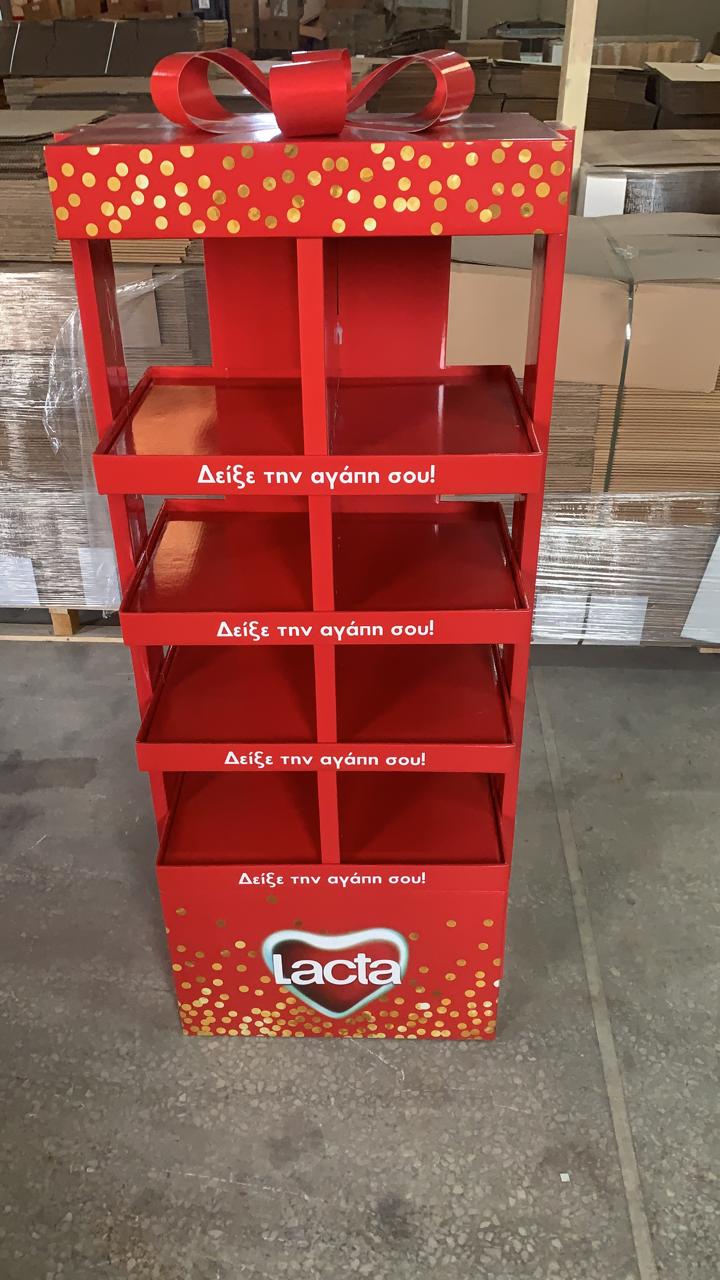 In addition to the way we have chosen to make use of the color, text, graphics, and all other elements of design, these Lacta display stands embody the essence of the product and add a touch of personal style. Last but not least, we have not only paid attention to appearance and structure. Usability, fast and easy assembly and disassembly, as well as convenient transportation are also factored into the equation. And of course, only recycled and recyclable raw materials and environmentally friendly techniques were used. They don't call us the stand expert for nothing!