In February 2018, Koskinidis Packaging President and CEO Stylianos Koskinidis gave an interview that appeared in the bimonthly magazine All Pack Hellas.
The magazine is the foremost print and electronic publication specializing in packaging in Greece and boasts a readership over 30,000 strong.
Mr. Koskinidis, who is always present at the production centre just as he was when he first started, carries on the family tradition, with the participation of the next generation of the Koskinidis family in the family business. Proud of the company's long history, which will soon span 100 years of creativity and innovation, and its leading position in the field, he recalled the company's course and the hard work that transformed the small manufacturing business his father established in 1922 into what it is today. However, he stressed that the company has reinvented itself over the years and continuously develops and grows in bold strides.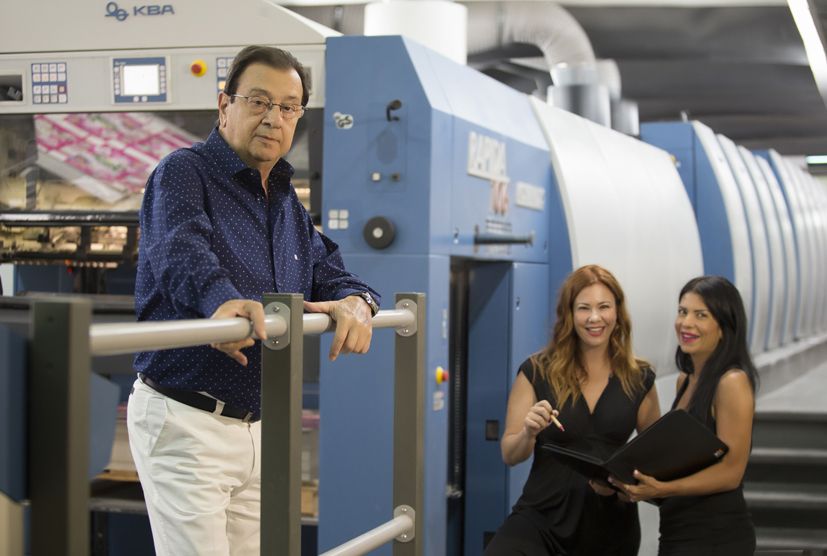 Koskinidis Packaging, Mr. Koskinidis pointed out, is one of the largest and best known companies in the field in Greece, boasting cutting edge infrastructure and machinery—often the only exemplars of their kind in Greece—that is constantly updated in order to allow the company the further expand its potential and range of services.
Speaking of Koskinidis Packaging's clients and competitors, Mr. Koskinidis noted that it is no coincidence that the company's clientele includes major Greek companies that are very demanding when it comes to the delivery times, quality and uniqueness of the packaging products. Today, Koskinidis Packaging's product range includes original and creative packaging for food and beverage, pharmaceuticals, household products and detergents, cosmetics, promotional products and way cups, as well as round-corner tube bottles (RCTs) and stands.
The company stays one step ahead of the competition because it satisfies its clients while also driving new trends in the market.
Mr. Koskinidis also spoke about the importance of consistently supporting local communities and protecting the environment, noting the company's considerable investment in optimizing its production processes and maximizing its use of available natural resources in order to only make a positive impact on the environment.